The School of Politics and Global Studies
The School of Politics and Global Studies at ASU emphasizes research that links theory with real world issues and action through policy. The School generates and diffuses knowledge that contributes to society's understanding of politics and governance at local, national and global levels. Students will study topics ranging from campaigns and elections to violence, conflict and human rights. As a Political Science or Global Studies major, you will be prepared to develop innovative approaches to major emerging challenges.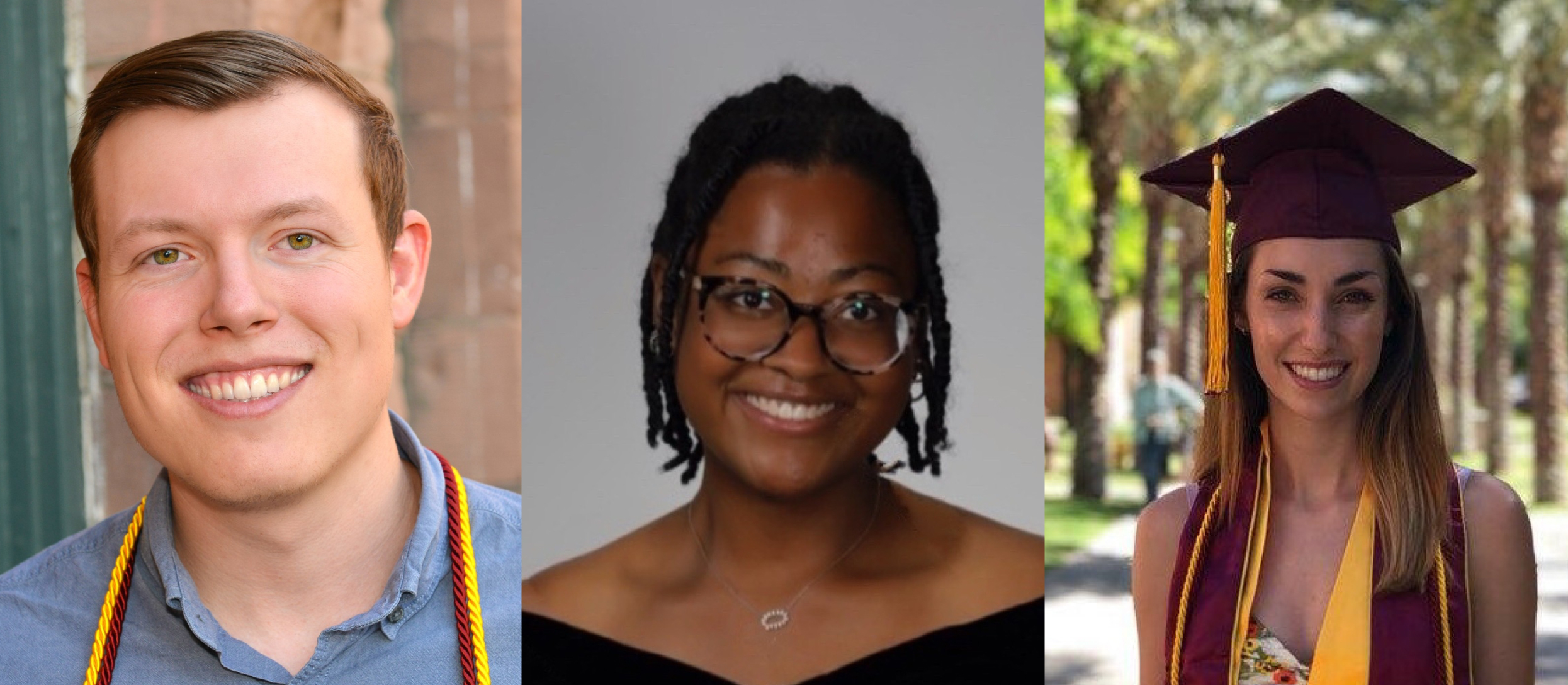 Three of the seven

Arizona State University students and alumni nominated for the Marshall and Rhodes scholarships are from

SPGS.
Travis Hueber, a political science alum, was nominated for both the Marshall and Rhodes scholarships.
RaNiyah Taylor, who will graduate with degrees in political science and family and human development in May 2022, has been nominated for the Marshall Scholarship.
Janna Tobin, a political science and history alum who is on track to complete her M.A. in global security (MAGS) from ASU this December, is nominated for the Marshall Scholarship.
The Arizona Legislative and Government Internship Program
The Arizona Legislative Internship is a competitive program that provides an opportunity to intern full-time at a state agency, the State Legislature, the Governor's Office or Arizona Supreme Court.
Washington D.C. Internships
Live and intern in Washington D.C. for the semester and study how policy is made with the prestigious Leadership, Diplomacy and National Security Lab or with the Capital Scholars Program.
Global Studies Internship
Gain global experience by traveling abroad or volunteering. Students develop critical skills to understand, adapt to, engage in, and contribute to situations that are impacted by global processes.
Global Studies Experience/Internship