Addressing politics and global issues from many perspectives
Study domestic and foreign politics and global issues at one of the top schools in the nation.
The School of Politics and Global Studies at ASU emphasizes research that links theory with real world issues and action through policy. The School generates and diffuses knowledge that contributes to society's understanding of politics and governance at local, national and global levels. Students will study topics ranging from campaigns and elections to violence, conflict and human rights. As a Political Science or Global Studies major, you will be prepared to develop innovative approaches to major emerging challenges.
Why politics and global studies at ASU?
Career outlook
The School of Politics and Global Studies prepares students for great careers. The School provides professional training to future decision-makers in government, business and policy entities. Many of our graduates have found positions in government offices, Foreign Service, local and national newspapers, nonprofit organizations, etc.
Local to global
Internships are a great way to gain real world experience and connections while also continuing your degree! The School of Politics and Global Studies offer great opportunities to work in abroad on global issues, in DC on national issues, or in the State Department on local issues.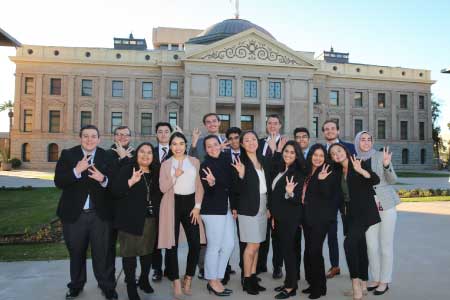 AZ Legislative Internship
The Arizona Legislative Internship is a competitive program that provides an opportunity to intern full-time at a state agency, the State Legislature, the Governor's Office or Arizona Supreme Court.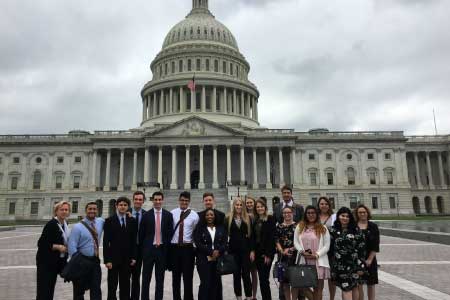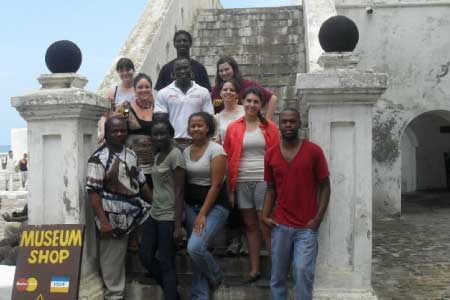 Follow our student blogs
Follow the latest Capital Scholars Blog!
The Capital Scholars Program allows students the opportunity to experience Washington DC as an intern over the summer while earning 6 upper division credits. While on their journey, ASU's Capital Scholars take time out of their busy day to maintain a blog describing their experiences. Those interested in the program, should take some time to read through their posts.
Follow the latest study abroad blogs!
Veterans
As one of the largest schools at Arizona State University, we are proud to offer and tailor our unique programs to current and prospective military/veterans. Both of our majors and our International Studies certificate are incredibly applicable to many interesting careers in both government service and the private sector. A unique offering for both current and past military is our global security master's program through ASU Online which can help take your career to the next level.
Arizona State University is honored to be named as a top school for veterans and military students according to Military Times. We work closely with the Tillman Center to integrate our resources as much as possible and provide the best program to our substantial military community. To see how our program can assist in both current and future careers for service men and women, please visit the ASU Pat Tillman Center.