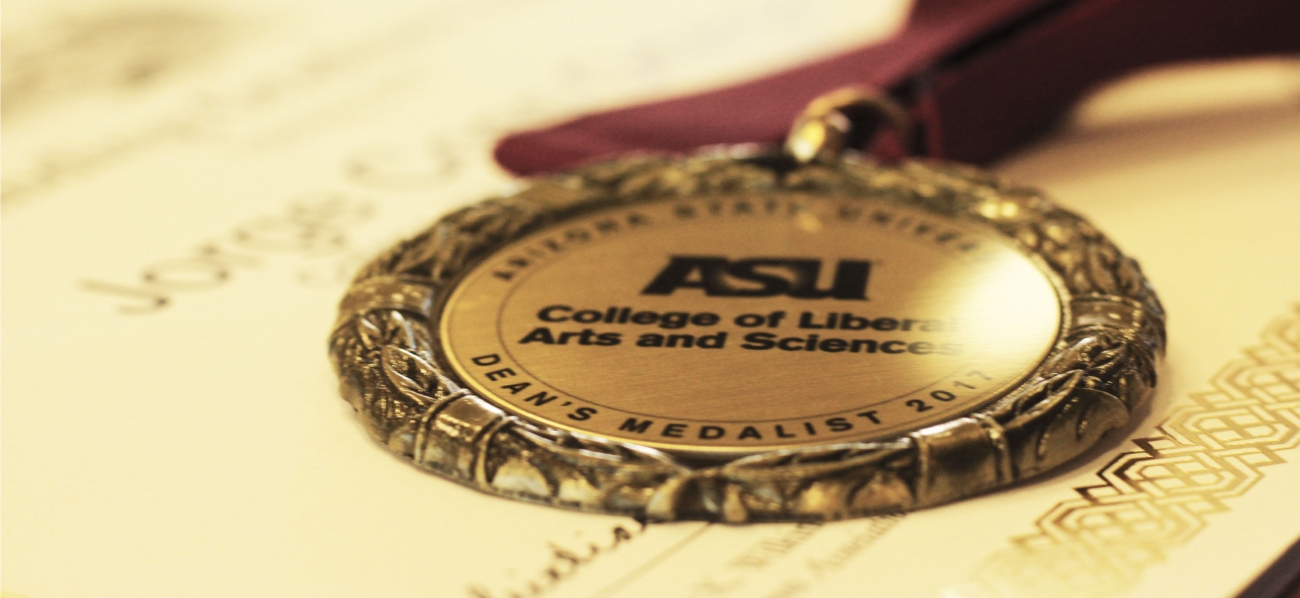 Graduate Scholarships and Opportunities
Online Graduate Scholarships and Opportunities
SPGS Director's Graduate Scholarship
Each fall the School of Politics and Global Studies will award 2 Director's Scholarships for graduate students enrolled in online Master's degree programs in the amount of $1500 each. This scholarship is competitive and is based upon an evaluation of the applicant's personal statement, academic performance, extracurricular and/or work activity, faculty recommendation, and need. To be considered, applicants must complete the online application by the published spring deadline. Scholarships will be awarded during the fall semester of the following academic year. Applicants must be enrolled in at least one 3-credit course in their plan of study in the fall semester the scholarship is awarded. Academic excellence and financial need will be considered in awarding this scholarship. Only applicants in the following Master's programs will be considered:
Global Security (including Cybersecurity concentration)
International Affairs and Leadership
Political Psychology
Interested students must complete the portal application requirements and submit a 500-word maximum personal statement detailing post-graduate plans and/or career goals, a current resume or curriculum vitae, a letter of recommendation from an SPGS faculty member, and a current FAFSA. An additional statement/clarification of financial circumstances not to exceed 500 words may be submitted.
Scholarship applications are due every year on March 12. For questions about the application process, please contact Leah Legg at Leah.Legg@asu.edu or Jenna Roelle at jenna.roelle@asu.edu depending on your respective program.
Tempe Graduate Scholarships and Opportunities
For questions regarding scholarships and opportunities for our Tempe graduate programs, please contact Jenna Roelle at jenna.roelle@asu.edu.
Stephen G. Walker Graduate Support Endowment Fund
This fund is in honor of emeritus professor Stephen G. Walker, who was a faculty member in the Department of Political Science from 1969 until his retirement in 2003. During his time at ASU, Dr. Walker produced numerous PhD students who have since obtained faculty positions around the world. Those former students, and even students primarily advised by other faculty, have contributed to this fund to show appreciation of Professor Walker's mentorship.
Graduate students will receive support to attend conferences, receive additional professional development and training opportunities, and conduct dissertation fieldwork, among other activities thanks to this fund.
Graduate Student Conference Travel Award
SPGS PhD Student Grant Opportunities
A variety of different competitive funding opportunities are available to doctoral students in the School of Politics and Global Studies. These include Conference Travel Grants, Summer Research Grants, and Methods and Language Training Grants. All funding is contingent on the resources available to SPGS in a given year, and the total number of and amount of grants awarded may vary from year to year. See the descriptions below for additional information.