SPGS Events
Come join us!
The School of Politics and Global Studies hosts an array of events through the year to engage with students and alumni. Most events are held on a yearly basis such as Fall Welcome, Open Door and Homecoming. The School also holds academic conferences that are based on specific topics of study. SPGS will also bridge the gap between alumni and students during career panels or guest speaking events. We encourage you to get involved and come participate in this year's festivities!
Watch past lectures on our YouTube channel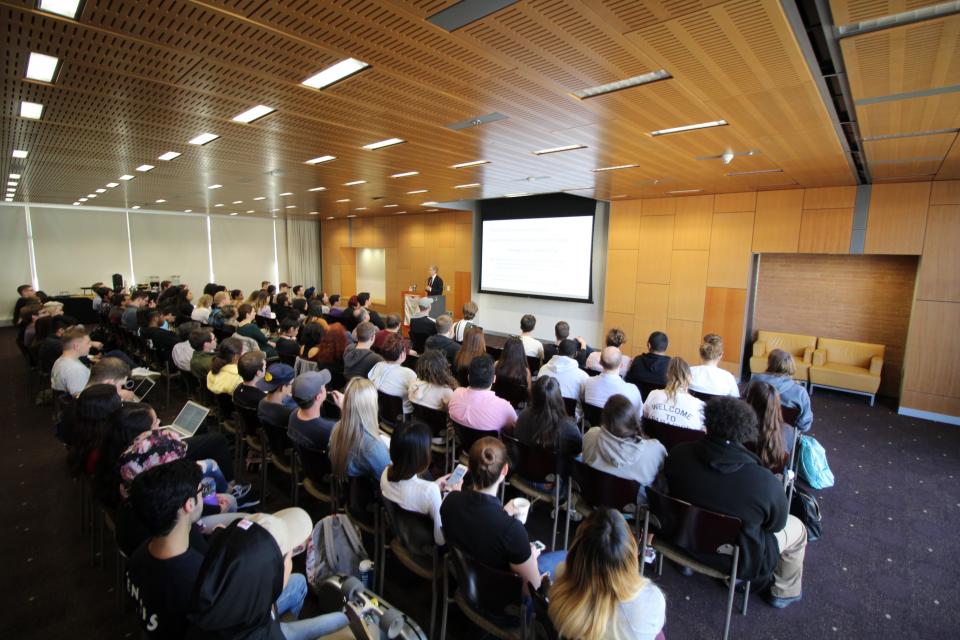 Alumni career panels
SPGS partners with the Alumni Association to facilitate bi-annual career panels. These events bring back alumni from diverse backgrounds to share their experiences with students. The panelists represent a wide spectrum of professional fields including international business, non-profit, politics, law, teaching and more. If you are an alumni and interested in serving on the SPGS Career Panel, please contact Gisela Grant at gisela.grant@asu.edu.
Annual lectures
Pi Sigma Alpha Victor Kramer Lecture Series
The Kramer Lecture is hosted annually to honor Victor William Kramer, an ASU alumnus, Army veteran and charter member of the political science honorary fraternity Pi Sigma Alpha. Kramer later became a real estate broker and philanthropist in the metropolitan Phoenix community, making significant gifts that benefited many organizations, including the School of Politics and Global Studies. Kramer's donation is used to support political science seminars and speakers. Members of Pi Sigma Alpha will select appropriate speakers for the seminars.
Distinguished Alumni Speaker Series
The SPGS Distinguished Alumni Speaker Series hosts at least one speaker per year. The series serves a variety of goals, including honoring outstanding alumni for their accomplishments, raising the visibility of SPGS to both internal and external audiences, educating undergraduate and graduate students about career possibilities associated with our degrees, and learning from honorees about ways we might improve our degree programs.
Awards Ceremony
The School of Politics and Global Studies awards over $10,000 worth of scholarships each year to deserving students with the help of our donors. In the spring the school hosts an event to recognize deserving scholarship recipients and sponsors at our SPGS Awards Ceremony.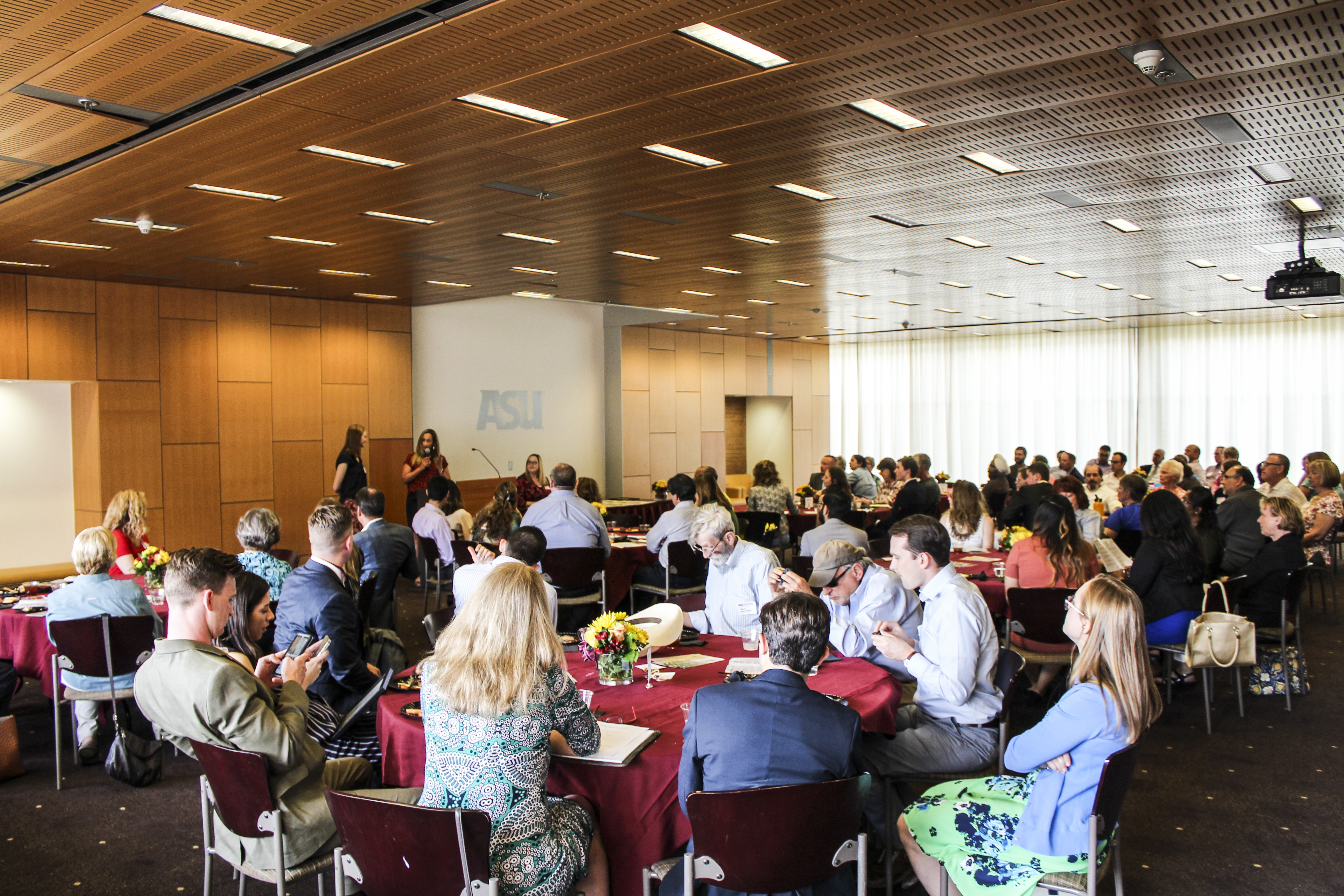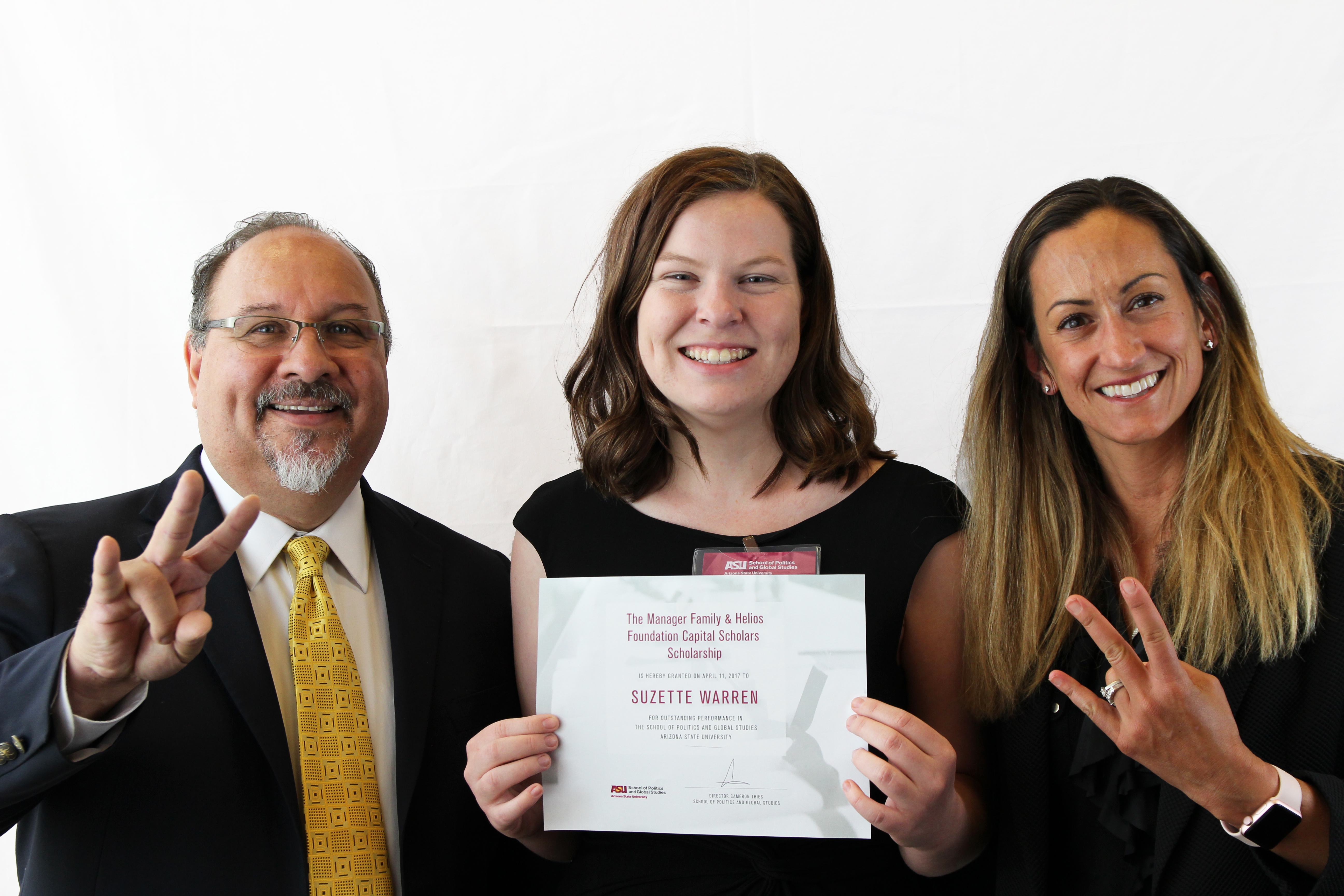 Community Events
ASU Homecoming
The School participates in the festivities for ASU's homecoming as well. SPGS has a booth of activities that welcomes students, alumni and families. Guests of all ages are able to test their knowledge with our trivia on politics and global events. They are also able to practice the electoral processes by voting on their favorite character. Visitors get to see the world from the eyes of our students as our yearly photo contest winners are proudly on display.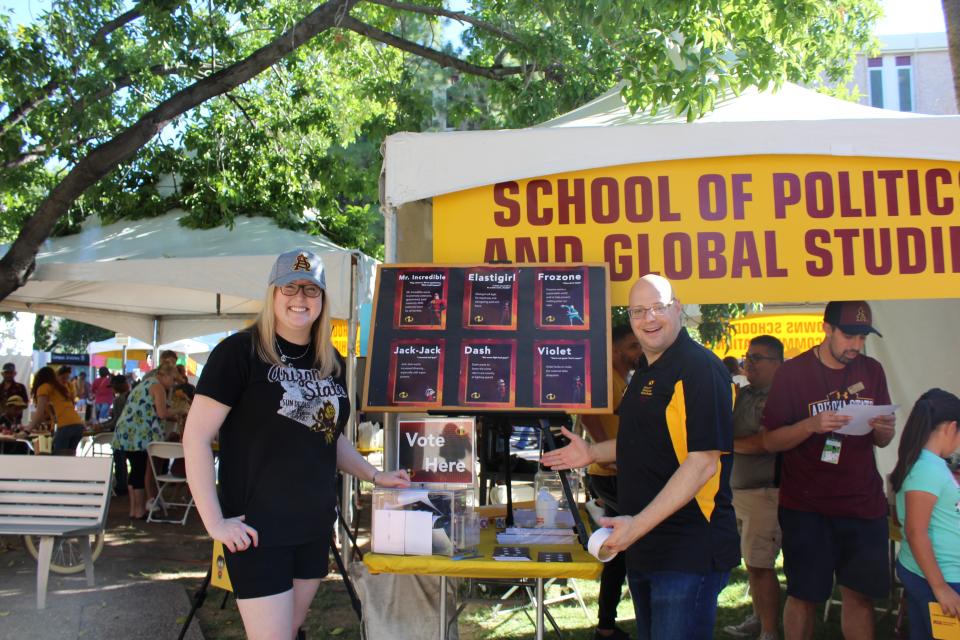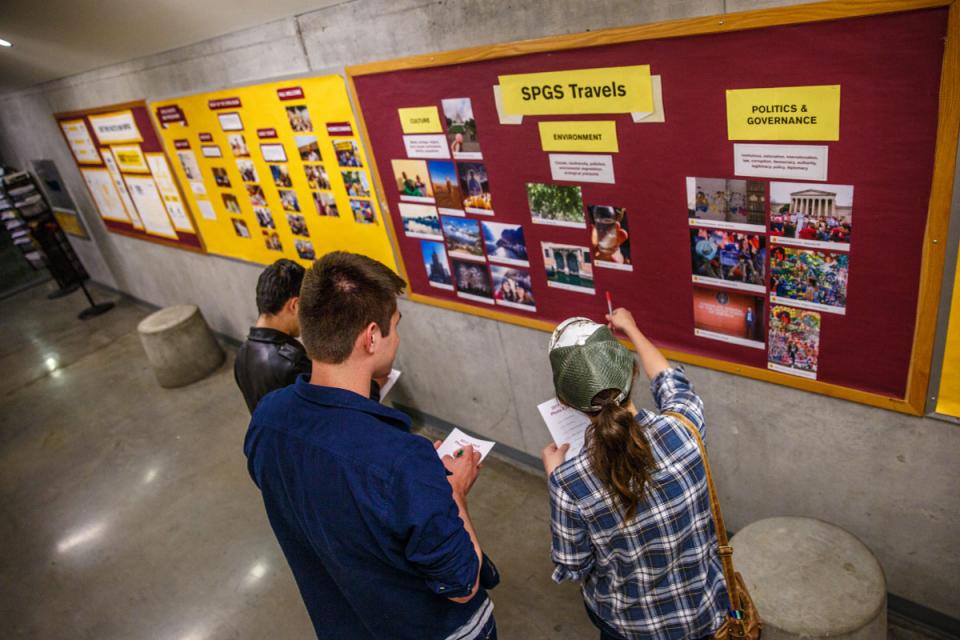 ASU Open Door
Take a trip around the globe without even leaving campus. ASU's Open Door gives you a sneak peek into the School of Politics and Global Studies with a variety of activities for the whole family.