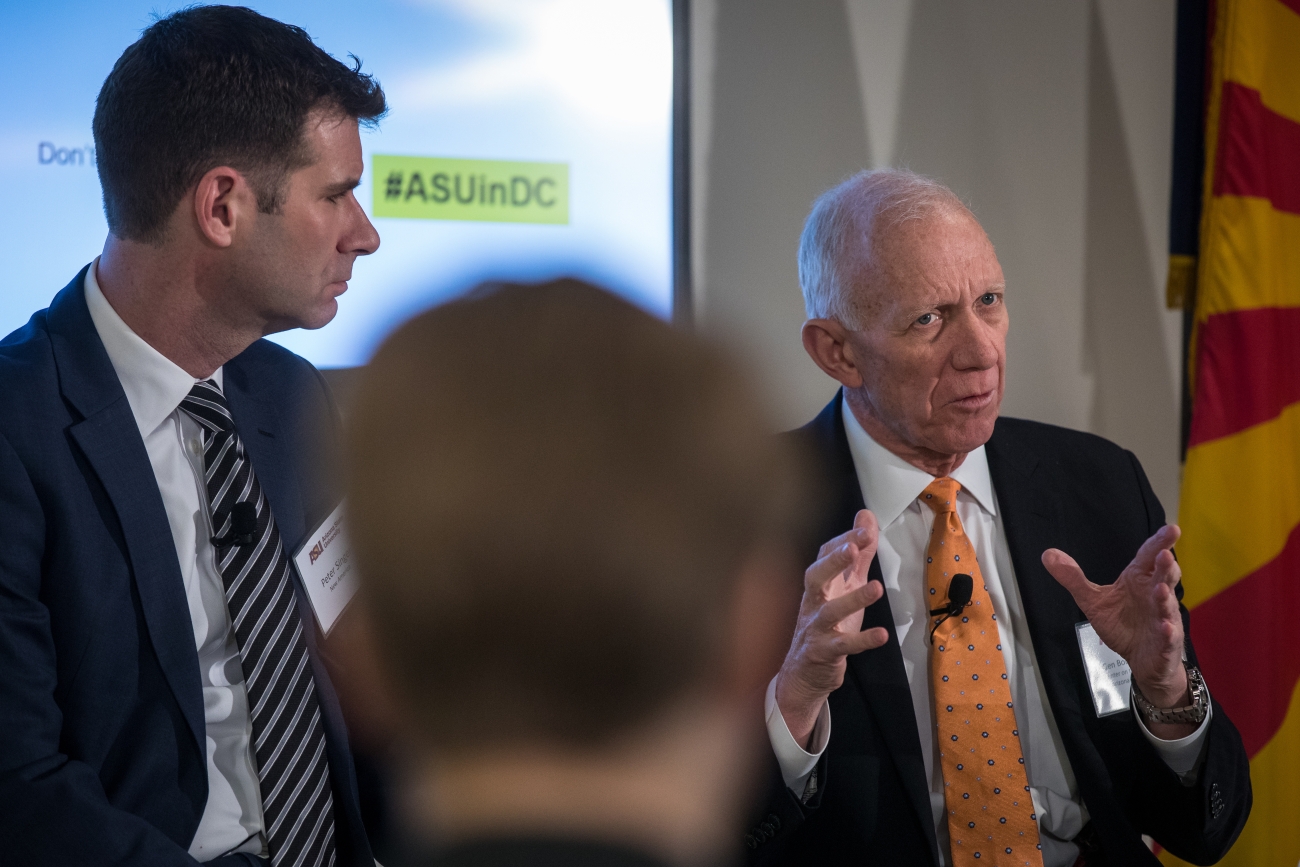 Global Security Events
Students and alumni of the MA in Global Security have access to year-round online lectures featuring program faculty, authors, and leaders in the field. The program also holds networking events with practitioners and alumni as well as recruitment events with top agencies.
Center on the Future of War events
Many of the global security faculty are also affiliated with the Center on the Future of War. The Center holds frequent virtual lectures and conferences with internationally recognized thought leaders that explore pressing issues of conflict, human rights, governance, and security.
School of Politics and Global Studies events
The School holds multiple virtual lectures a semester featuring faculty and visiting scholars on trending and evergreen topics ranging from American politics, international relations, Latina/o politics, conflict and human rights, comparative politics, political psychology, political theory, etc.
New America Events
The program is also linked to the Washington D.C. think-tank New America, which many of the global security faculty are affiliates of. Students of the program have access to New America events, news, and opportunities on an ongoing basis.
Career events
The MA in Global Security program offers its students and alumni ongoing career support and mentorship while having access to leading practitioners and scholars. The program holds virtual events such as a welcome events, capstone showcases, graduation receptions and networking mixers. Alumni of the program can stay connected with faculty and with each other through Facebook and LinkedIn Groups.
Global Security MA Facebook Group